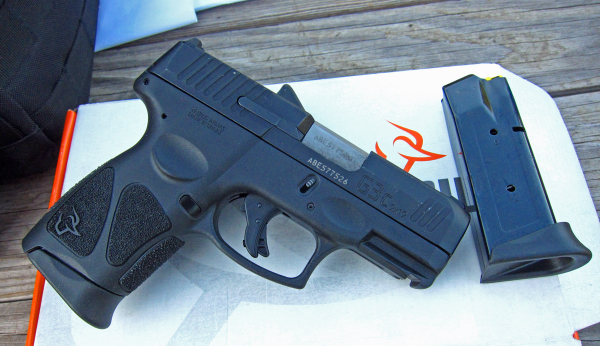 Firearm
Last week, we began coverage of a low-cost carry pistol, the Taurus G3C. You can read about the initial impressions here, in our companion service Shooting Wire. (Subscription is free . . .) I'd watched someone else's take on the gun on a YouTube video. It was obvious a lot of work went into that evaluation, which included performance standards and a 500-round shooting test of the gun's reliability. While the general design has been around for a while, it's apparent that Taurus has its act together on this heater. While I found the gun to shoot high for me, Caleb found his sample to hit low – different guns, different shooters.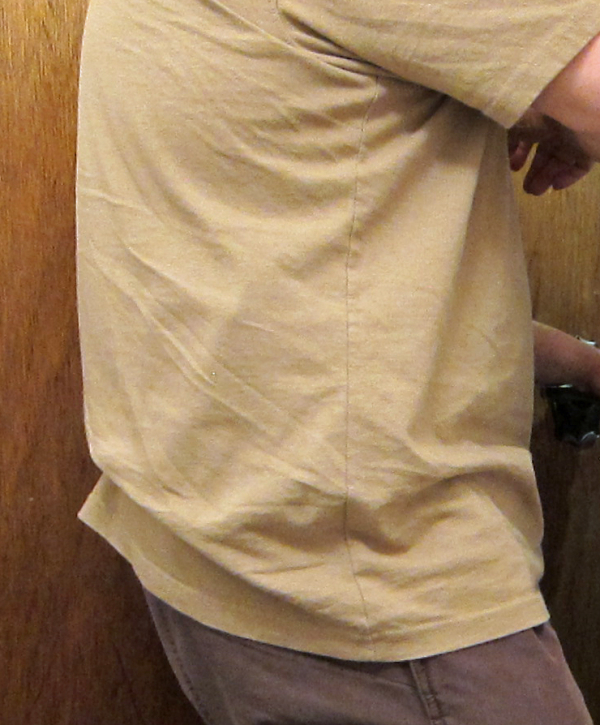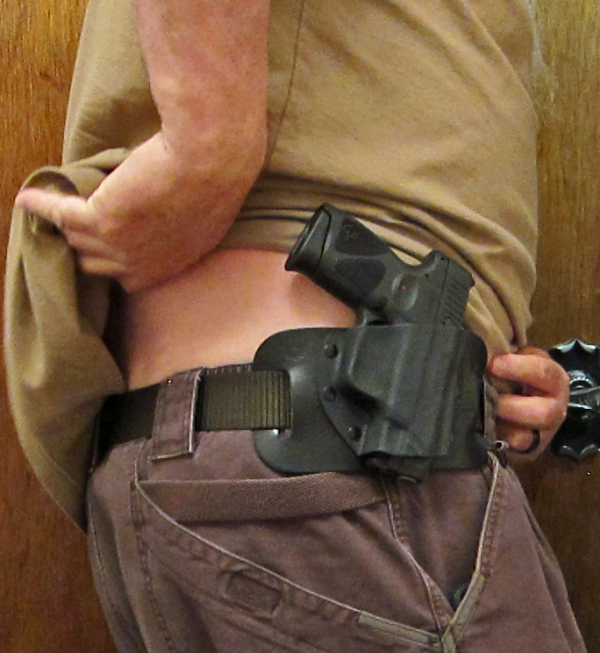 I'd wondered which holsters – excluding those purpose built for the gun – would fit so I could do some holster work with the gun. I found that, for some makers, the GLOCK 26/36 holster series would be a general fit. I had a CrossBreed SnapSlide that was made for the Ruger Security-9. It was a good fit.
I don't recommend 'making do' when carrying for personal defense, but I wanted to check the gun/holster combo for concealability. As I knew my G3C sample (1) worked and (2) where to hold to get hits, I loaded with premium defense ammo and wore the gun under a t-shirt. Casual concealment – I wouldn't try this in a 'non-permissive environment' – the gun was reasonably well hidden, quick to get to and the fit was just fine. Word to the wise – get a holster made for your specific firearm.
Lighting
It's okay to be able to shoot, especially when you add a gun that'll function. With that accounted for, it may be time to make sure you can see in the dark. A new (to me) illumination device arrived, the e3 Sentinel flashlight from ASP. The company apparently took 'multi-fuel' to a new level with the "Energy 3" lights. They can be powered from a CR123A cell, an AA cell or by use of the 16340 Lithium-ion rechargeable battery. The rechargeable option yields the highest lumen output.
The Sentinel e3 sample that arrived had a rechargeable cell on board. There's a charging port under the circumferential polymer bezel ring. The charging cord is short, stored in a hard plastic form that looks like it could be attached to a key-chain ring.
Do you have a pile of USB charging cables that you don't remember which device each arrived with? The form case is marked "ASP" – not just portable but handy.
The light has a charge indicator that flashes red while charging. It turns solid green when fully charged. Being able to be fed whatever battery from any source can be handy on the road or during an extended 'power out' event like natural disaster. The e3 is likewise anointed with military grade hard anodizing and the light is water resistant.
The switch is in the tail cap. Tap once for full power, with a quick two-tap giving low output – handy for reading and ground navigation.
The light is precision machined of 6061 T6 aerospace aluminum, O-ring sealed, with no sharp edges. A 'soft touch' grip surrounds the barrel of the light. The high output of the 2.2 ounce light is 400 lumens (with the 16340 cell), with a 'high' run time of one hour. On low setting, it'll give you about fifteen hours of light. It has a "Snap-Loc" clip and can be used with the ASP "TLC" – tactical light case – to be worn on the belt, 'dress' or 'duty' in width.
I just got this light, but it's moving to the front of the line in terms of use so I can properly evaluate it. On an evening dog walk, I had the light and checked its throw using a tree about ½ block away; the branches were well illuminated. The light has a broad hot spot. So far, it's obvious that the design is well-considered and, it appears, well-executed.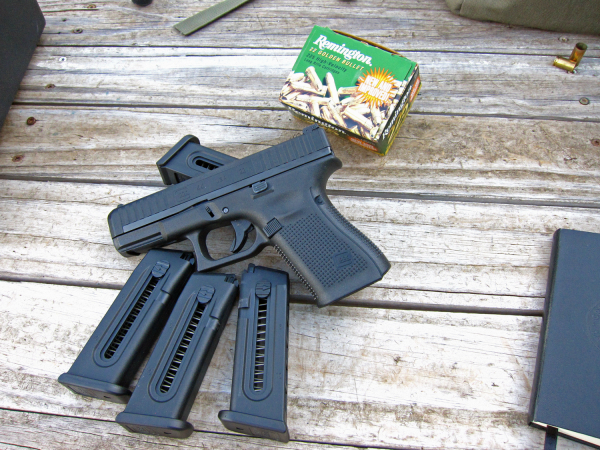 Sub-Caliber Trainer
While doing some range work with a few upgraded pistols, I continued my test of the GLOCK 44 22 pistol with regards to ammo selection. This trip I had some recently acquired Remington Golden Bullet 36 grain HP in their "225 pack." If you came in late, the G44 is supposed to be finicky with regards to ammo selection.
Our sample failed to get the memo. I put 60 rounds of the Remington load through four different magazines without a single stoppage. I found it to hit center-high from the G44 when fired at fifteen yards. This load was quite accurate in this gun. While this is anecdotal, it should help if you're considering purchase of the gun – or of this ammo for use in other guns.
So far, so good. This GLOCK also seems to be 'multi-fuel.'
Small Revolver Update
While working with the small S&W revolvers from earlier this year, I took the opportunity to shoot a qualification course for retired peace officers while using the current iteration of the Smith & Wesson M&P340. A lightweight 357 revolver, I had it loaded with Winchester 110 grain Silvertip hollow point ammo for the course. While I dropped one out, the revolver, fitted with Crimson Trace Lasergrips, shot quite well. Even with the cushioned stock, I got a small version of the "S&W thumb blister" started in the fifty rounds.
- - Rich Grassi