When I chatted with Jeff Cooper, just a few months before his passing, I asked, "Why 'mindset?' When you sought to teach gunmanship, how did it get from gear and technique to mindset?"
He got serious, professorial. "It occurred to me," he said, "that it wasn't always someone who was the best shot who won the fight. It was the man who could think." That took him down the trail that led to the Color Code – which has to do with the willingness to do battle, not with other aspects of mindset. While he was traveling that road, mindset – how to think – became an essential component of the combat triad.
Now our Tactical Professor has collected his own works on 'thinking and decision-making' in his new book, Thinking Clearly about Self-Defense and Personal Protection. Available here, it's a primer in 'right thinking' when facing a potential combative encounter.
I'm not promoting the book simply based on the fact it begins with a quote from yours truly:
Fighting is a 'game' of minds.
– Rich Grassi, Editor of The Tactical Wire
I'm promoting it because of Mr. Werner's objective: provide a focus on the "the mental processes that lead to achieving Positive Outcomes and avoiding Negative Outcomes."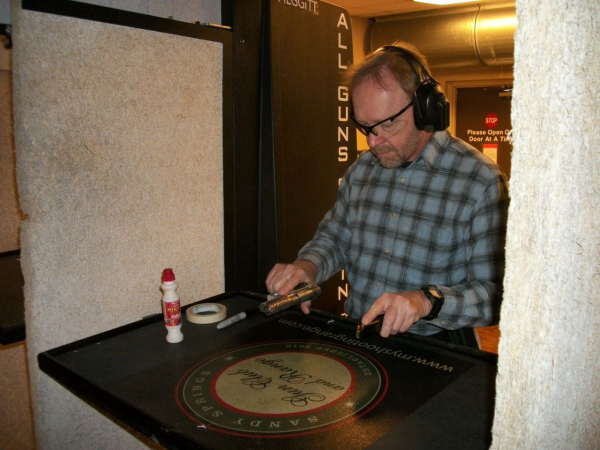 As Greg Ellefritz has noted in the past, it seems guns and gear reviews and controversial topics drive up numbers in the literature, written and video presentation fields, while the "hard part" (practice, training, mental preparation and rehearsal) is met with a collective yawn. Seems everyone wants to buy their way to success.
It's all fun and games until it ain't. And this gets very serious very quickly with the resulting "negative outcomes" and "serious mistakes gunowners make." When you face it responsibly, it's not about the gun – type, caliber, make, action-type – or other gear. In fact, Claude makes it very apparent in his writings; he often uses guns that are "value priced" to demonstrate it's not the gun, it's the "trigger control nut."
And, more importantly, it's the brain behind the gun.
The material in the book is a collection of articles and essays. There are those previously published – some no longer available – and some unpublished. He makes use of actual events for what he calls "context from The Real World™." This takes the discussion out of the purely theoretical and provides preparatory consideration for the operational event.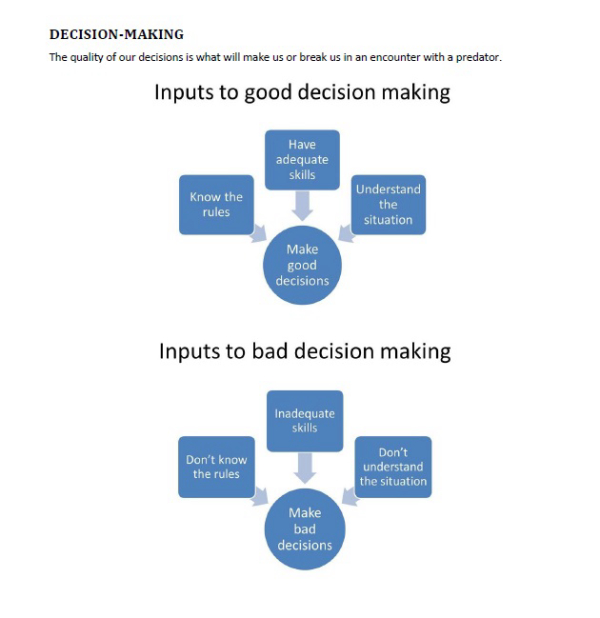 Claude opens the focus to 'personal protection' over simple 'self-defense.' Often, these events occur when you are in the presence of other non-combatants. This can include witnesses and other bystanders, but often includes friends and family members – any of whom can react in completely unexpected ways, further complicating the issue.
Starting with one's dedication – mindset – and awareness, he moves into the cognitive areas to be sorted out well in advance. This includes awareness of rules – far more than simply knowing the law as taught in concealed carry permit training. It's also decision-making – considering a range of issues including risk mitigation (for others as well as yourself).
He uses incident analyses to illustrate his points and show what not to do. A lot of people have made a lot of mistakes to give us clues as to how not to proceed. It's a sin not to take advantage of those lessons.
Included in the ca. $8 purchase price is the inclusion of his book Serious Mistakes Gunowners Make.
That is a public service.
I'd recommend getting the book, reading it – then thinking about the lessons. Taking notes as you read is helpful as is writing your own summary of the material you just read.
-- Rich Grassi