Aaron Hogue, president and owner of Hogue, Inc. was killed Sunday when the jet he was piloting crashed during lap three of the Reno Air Races.
According Reno Air Race Association CEO and president Fred Telling, Hogue's L-29 Super Delfin dove into the ground on lap three of the six lap Jet Gold Race.
All racing was suspended following the crash.
Hogue, the RacingJets.com Rookie of the Year in 2021, was certainly no rookie pilot. With more than 2300 hours of flight time and Aerobatic Proficiency Ratings as well as IFR certifications, Hogue, according to his biography at RacingJets.com "been into all things motorized since a young boy" including "anything aviation related."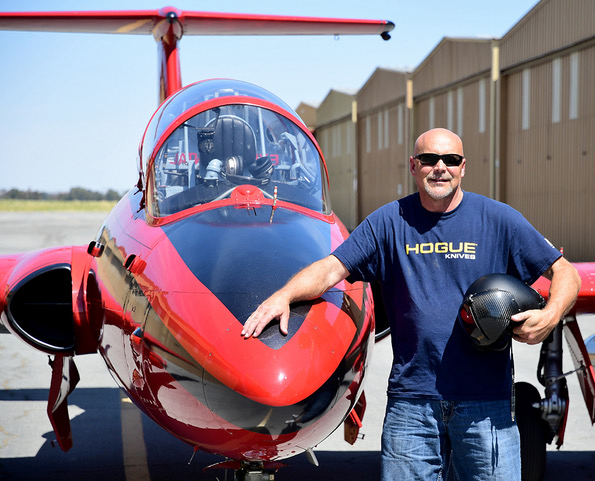 The National Transportation Safety Board (NTSB) investigation is underway and Reno Air Race officials have no further comment.
Hogue, Inc. has "no comment out of respect for the privacy of the family at this point."
As always, we'll keep you posted.
We are also grieving over the loss of a friend, colleague, and outstanding shooting instructor. Last Friday, well-known instructor, writer and friend Ed Head died after a battle with cancer. A well-known face to fans of outdoor television, Head appeared in dozens of instructional tips and training pieces during his tenure as Operations Manager for the famed Gunsite Academy in Arizona from 2005-2010. Head also became a well-known writer, becoming a Field Editor for Shooting Illustrated, as well as authoring pieces on shooting for a plethora of other services, including both the Outdoor and Shooting Wires.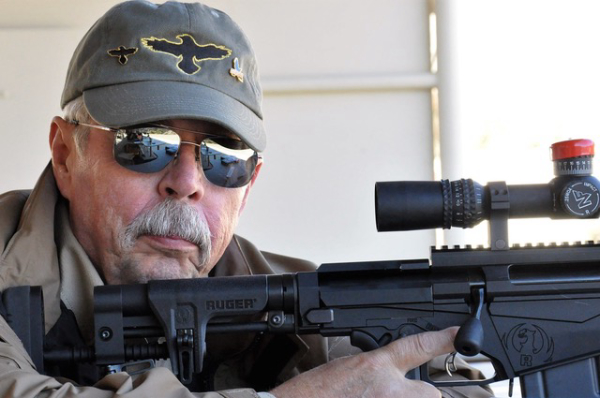 Head provided instruction to thousands of civilian students during his time at Gunsite, and hundreds of members of the military and law enforcement during his career in both.
Here is a portion of the official notice posted by Gunsite Academy's CEO, Ken Campbell on Facebook Friday:
"With a heavy heart, we are saddened to report the passing of our co-worker, Gunsite Rangemaster, and old friend Ed Head.
Ed came to us several weeks ago, sharing that his doctors had found health issues and later was found to have inoperable cancer. He asked not to share this at that time. Friends, church family and Gunsite Family rallied around Ed and Jean these last several weeks assisting in every way possible. He passed comfortably at home surrounded by Jean and close friends.
Ed was a US Air Force Security Police Officer from 1972-1976, specializing in nuclear weapons security. Also, he was the Captain of a weapons and tactics competition team.
He entered the US Border Patrol in August 1977 and was assigned to San Diego, CA. During his tenure, he supervised a Patrol Group of 19 supervisors and 160 Agents at the Imperial Beach Border Patrol Station. His stories of his time there are near-legendary. Successfully completing the Federal Law Enforcement Training Center (FLETC) Firearms Instructor Training Program with a Distinguished Master rating, he began working as a Range Officer conducting all firearms training and qualifications for the Chula Vista and Imperial Beach Border Patrol Station. That later morphed into the Sector Firearms Instructor and then the Senior Firearms Instructor for the San Diego Border Patrol Sector, including more than 2500 agents. Additionally, he was the Founder, Rangemaster and first club champion of the San Diego Law Enforcement Combat Shooters Association.
Ed retired after 24 years with the USBP, retiring in 2001.
Ed met the love of his life Jean in and they were married over 36 years. They shared many adventures from horses to recent travel in their RV.
The other great love of his life was Gunsite. He began attending Gunsite in 1988, earning the coveted "Expert" ("Golden E") rating in many of his classes. He attained his Instructor Rating at Gunsite in 1992. Ed worked as Operations Manager from February 2005 to September 2010 and then resumed his lengthy teaching career at Gunsite. His career as a writer in the gun industry also began to flourish, writing for NRA Publications and working with Michael Bane on video productions. Ed taught his last class at Gunsite late May of 2022. We know it was a very difficult moment for him to come to us in early June to let us know of his illness and withdrawing from the active instructor roster. We assured him he was only being moved to the "injured reserve" list and we looked forward to his return.
A Memorial Service will be held by the Canyon Bible Church led by the Gunsite Alumni Pastor John FIlke on a date to be determined at the Gunsite Classroom, 2900 West Gunsite Road, Paulden, AZ 86334.
Please keep Jean and friends and family in your prayers."
One part of this job that never gets easier is reporting news like the losses of Aaron and Ed. But it remains a necessary part of a promise I made to every reader nearly 23 years ago: "we'll keep you posted."
— Jim Shepherd