The S&W M&P Shield Plus acquitted itself well on the 'official' LEOSA qualification in May, but I hadn't yet run the pistol fast on the 'close quarter' standards I cobbled together from courses designed by those who're much smarter.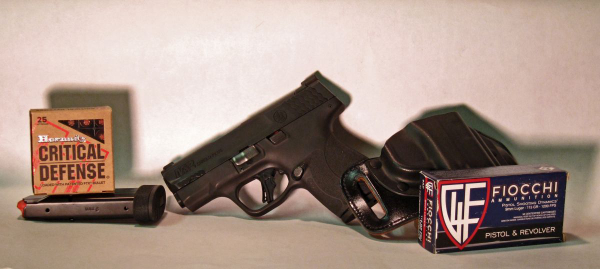 I put the pistol with the Galco Tac Slide holster and Pitbull Tactical Universal Mag Carrier, Gen 2 and grabbed a target – the Action Target variant of the NRA TQ-15 for consistency – and headed to the range.
I have to say I was mildly surprised by the results; I'm not sure I should have been. I've been using the Shield since it first arrived on the scene in 2012. It's been routinely carried in, shall we say, "less than permissive" environments, under close and careful concealment when my standard, compact-service 15-shot pistol could have been a problem. I shot a loaner Shield in an IDPA "Backup Gun" National Match, though I didn't place very high, and got a very-low-priced "retail Shield" through regular retail channels to see how it worked compared to the factory-supplied Shield from an early run.
I'm wearing that one today as I write this.
I was stunned by the precision of the Shield Plus. The new trigger is, well, new. I can't say that I really prefer it, but between it and the very minor size difference of the gripping surface – plus the S&W night sights, factory-supplied – I shot the Shield Plus slightly better than my standard, go-to small pistol.
Is it enough to make the change permanent? Well, the close-range standards should tell how well I work with the platform on the "most likely" engagement distances and cadences.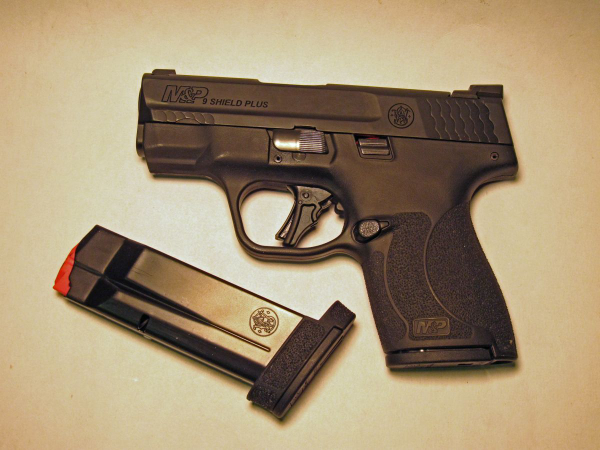 It was very humid though not blistering hot on the early morning I elected to test the up-sized Shield. Using the PACT timer's random start, I worked the "high value" close range course – starting with my hand on the holstered pistol as if I'd been alerted of a potential deadly assault quickly developing. I had less than one second to deliver a shot to that "high value" (read "small") scoring zone at ten feet.
My first attempt was embarrassing. As I'd been working with other firearms, that first shot sailed high – a "quick noise." After that, my times hovered around .95 second for the hit. While in the "screw-up" mode, I did the FDLE (Florida Dept. of Law Enforcement) Stage 2, modified to be at ten feet and starting at a safe low ready. I had a second to get a pair into the 'preferred scoring zone' of the target.
A failure, on my part, to follow instructions got a pair – from the holster – at 1.47 seconds. I blame old age.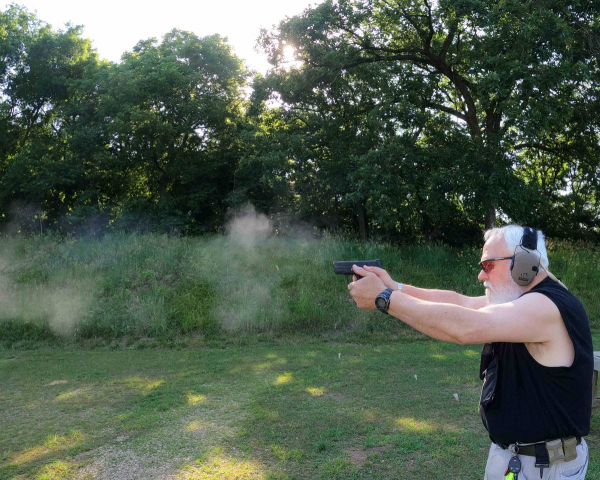 From a legit low ready, the next two strings likewise shot clean at .87 and .72, respectively. I was surprised to see how it seemed so easy to make that stage with this pistol.
I then moved to the Mike Waidelich/Bakersfield PD-inspired close course. The 'ten feet' stage was a pair in 1.46, clean. This was followed by a 1.95 second pair from 20 feet, a pair to empty followed by a slide-lock reload and another pair in 5.58 seconds from 30 feet … all fired clean, zero outside the "five" zone of the TQ-15.
The heat was on for me to throw one out at 60 feet when I tried a pair from the holster trying to beat the 3.5 seconds par time. I shot it clean in 2.77 seconds.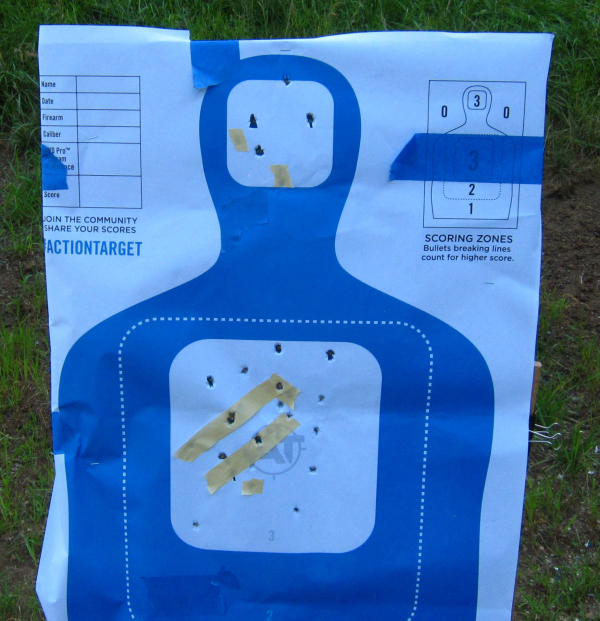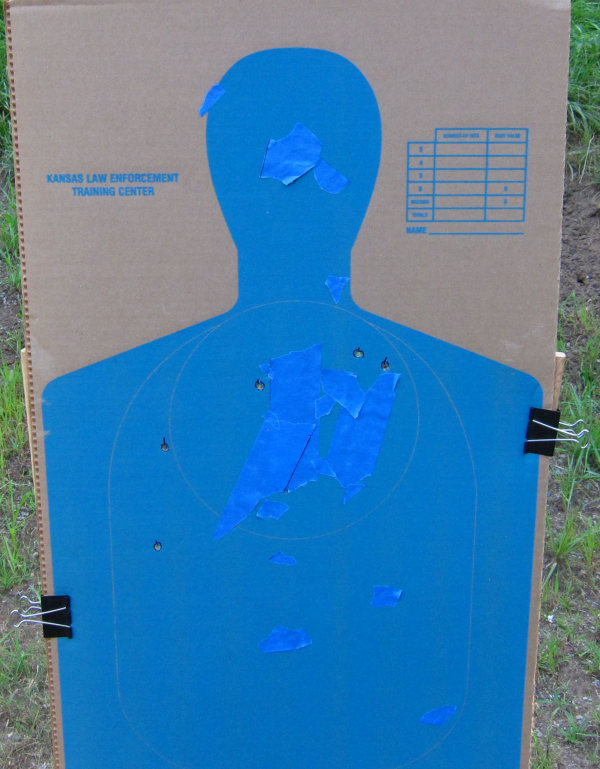 It was 100/100 and time to just stop. But I just couldn't.
I had a cardboard KS-Q police academy silhouette previously shot, but with the bullet holes taped up. I got back to 50 yards and fired five rounds of ASYM 115gr. JHP Match ammo onto the target. Three of the five went into the "five" circle with one just outside on the left and a low left flyer – me snatching failure from the jaws of perfection – but it was also in the generous "4" zone.
The S&W M&P Shield Plus gave me a personal best on the Waidelich drill and shot so very easily on the rest of the course. I'll pit it up against more standard exercises – and I'll keep you posted.
-- Rich Grassi