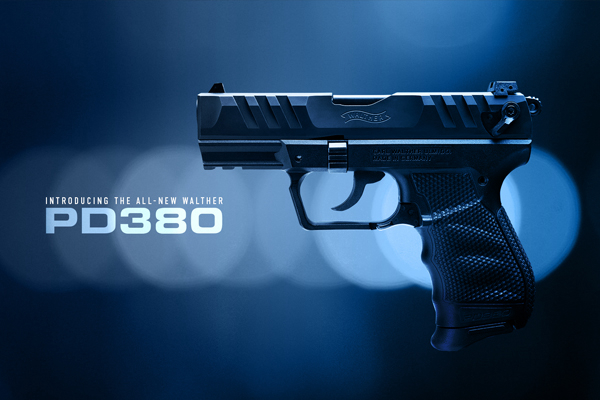 Covert Carry. Reimagined.
In the world of concealed carry, Walther has long been synonymous with precision, reliability, and unmatched craftsmanship. With a legacy that spans generations, Walther has once again set a new standard with the PD380, a compact .380 ACP pistol that embodies the perfect fusion of power and ease of use.
At the heart of the PD380 lies its unrivaled ease of use, carefully engineered to ensure an experience like no other. Boasting minimal recoil and an effortless-to-rack slide, even those new to shooting can confidently handle without any compromises… The Walther PD380 grants you the experience to embrace every shot, free from concerns about high-recoil, ensuring each moment on the range or in the field becomes an absolute pleasure.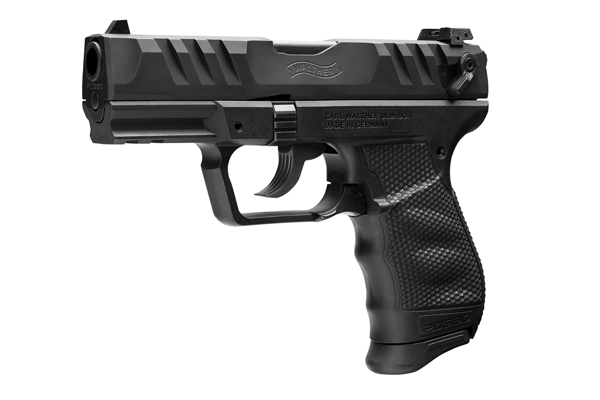 Weighing in at a featherlight level, the Walther PD380 becomes your ideal companion for everyday carry. Slip it into your holster, pocket, or purse, and you'll barely notice its presence. Its compact dimensions, cleverly designed to balance comfort and concealability, make it an excellent choice for anyone seeking a reliable, high-performance pistol that doesn't compromise on size.
Whether you're a seasoned expert or just beginning your journey into concealed carry, the Walther PD380 promises an unmatched experience. Join the ranks of those who trust in Walther's heritage of excellence and take charge with the PD380 – your ultimate ally for concealed carry and personal protection. Step into a new era of firepower and elegance with the Walther PD380 today.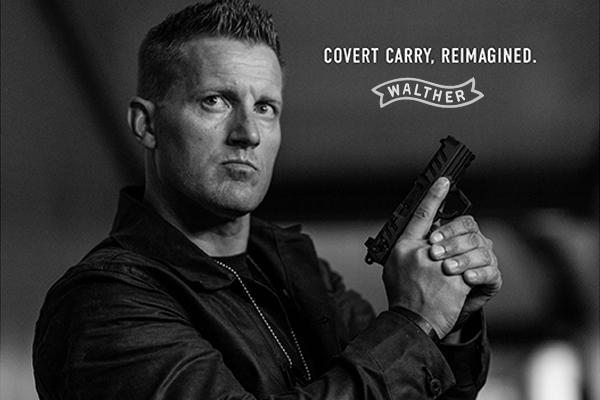 Discover the Unbeatable Features of the Walther PD380:
Industry Standard Sights: Customize your shooting experience with ease using industry-standard sights, ensuring precise and accurate aiming.
Performance Duty Grip Texture: Experience unparalleled control and comfort with the performance duty grip texture, designed to enhance your shooting proficiency and provide a secure hold.
SuperTerrain Slide Serrations: The SuperTerrain Serrations are uniquely designed protruding serrations on the slide, allowing for quicker and more responsive hands-on engagement with the pistol.
Double Action/Single Action: Benefit from versatile shooting options with the Double Action/Single Action (DA/SA) trigger system, allowing for both rapid follow-up shots and the option to carry with the hammer down.
Paddle Magazine Release: Swiftly reload with the intuitive and ambidextrous paddle magazine release, enabling smooth and efficient magazine changes for continuous shooting.
.380 ACP Caliber: Harness the ideal balance of power and manageable recoil with the .380 ACP caliber, making the Walther PD380 perfect for concealed carry and personal defense.
9 +1 Capacity: Ensure ample firepower with a generous 9-round magazine capacity, providing you with extra rounds for added confidence in critical situations.
Slide Mounted Safety: With the Ambidextrous Slide-Mounted Safety, you have the freedom to confidently engage or disengage the safety mechanism using either hand.