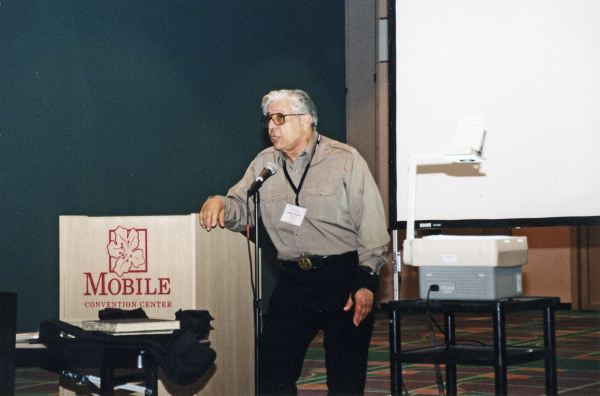 A few days ago, I saw a link to an old (early 1990s or so) video that had been replicated online. It featured some "names" talking about armed self-defense topics and it included my old friend Jim Cirillo.
For those who don't know, Jim was referred to as "Cirillo the Great" by Jeff Cooper. His feats in armed combat are legendary in the New York City Police Department and he learned a great deal from others in his unit, the Stakeout Squad.
The topic he discussed in the video was tactics. One definition of the term is "any mode of procedure for gaining advantage or success." When talking about armed self-defense, the intention is to gain advantage from a disadvantaged position; a defender facing an attacker.
When training police I'd discuss approach tactics to calls for service. It was smart to do the unexpected, to come from an atypical direction, to approach with stealth; to listen for a while before approaching a scene just to see what you could hear.
Jim discussed being a lover of cover; he included concealment – anything that blocks a potential adversary's view of you. Cover is something that can stop, deflect, slow incoming rounds. He liked talking to people with a physical barrier intervening, thus minimizing the threat of contact weapon assaults. His story on the video was one of a stakeout officer confronting an armed robbery suspect by stepping out into full view of the perp.
He was greeted by incoming rounds, one that struck his old-style ballistic vest and another that flew past his melon. His response was to use the 12-gauge shotgun to stop the incoming gunfire. He told Jim that he almost "bought it" and wouldn't do that again.
While cover is smart, there are times when cover and concealment aren't in the cards, consider a sudden approach by a predator in one of those 'transition areas' –approaching your car in a large parking lot. This doesn't preclude movement and movement is good – particularly when you plan it and have played "mental rehearsals" of such events. Still, shooting may be necessary.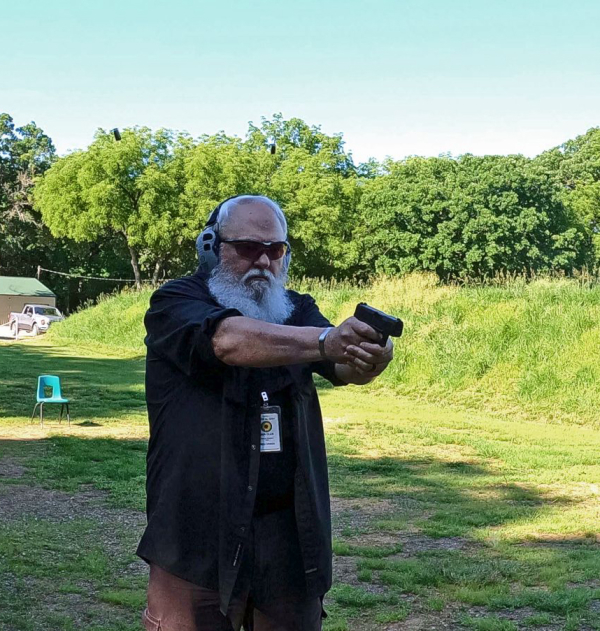 Are you confident of your ability to make very fast shots on a closing target? Can you guarantee zero misses – which, on the street, are "unintentional hits?" The range is an artificial environment but you can use it to parse the potential street event into manageable parts that can be practiced (on some ranges).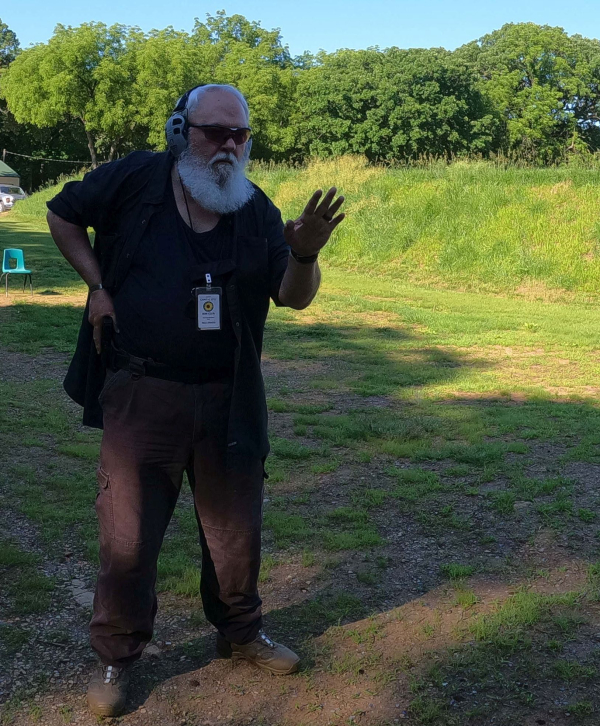 One technique that's seldom considered these days – or so it seems – is an old one we used routinely on the job. That's starting with your hand on the holstered handgun as you put up the other hand and use forceful statements to warn the attacker off.
No need to get fancy. "STOP!" and "STAY BACK!" are perfectly fine. It's not time for elocution but for enunciation. If you're aware of the Color Codes, you've moved past Orange ("I may have to shoot this guy") to Red ("If he does (this thing), I'm firing.") You've set the mental trigger.
Now it's time for the offender to back away, to move on, to select someone else. If you've swept a cover garment and got a firing grip on the pistol, be ready to call the police and explain the situation – before the other person does.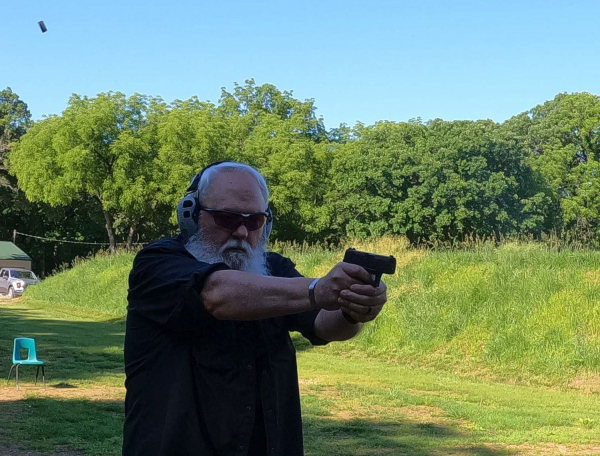 How long does it take to get hits on target from, say, ten feet, starting with your hand on the holstered handgun? Well, let's find out.
Using a range of firearms and including a pistol drawn from a pocket holster, I found that the times from the start signal to the hit on a "high value" (small) target hovered between .8 second and 1.16 second. The target was around ten feet from the muzzle of the drawn and aimed handgun.
Moving to a more generous "5-"zone target on a police style silhouette, I was able to get pairs in the favored scoring zone from a legitimate low ready (muzzle aimed in at the ground below the target) in the same time range.
Think that's good news? A motivated offender can cover that distance and inflict lethal injury with a contact weapon in that same time frame. So I get a pair of bullets into the attacker – or clip the melon with a single – and I get bludgeoned or stabbed in the same time frame.
That's why tactics are critical. It's a matter of looking at the potential problem, moving to avoid, evade, escape the problem and to put time-gaining barriers between you and the problem.
Simple? No. That's why war-gaming, thinking the thing out before you "go out amongst them" is critical to success. See where the potential problems are … and avoid them.
-- Rich Grassi