I'd received a contact recently from a media outfit about preventing veteran suicide. The piece, to be run in time for our observance of Memorial Day, had to do with "Check A Vet" and its mission to raise awareness about and prevent veteran suicide."
The email went on to note that a recent report showed that veteran suicides could be double the amount federal officials estimate. The "undercount" could be due to deaths accounted to drug overdose, as well as "service record errors."
Check A Vet is 501(c)(3) – tax exempt – organization focused on creation of peer support groups for vets, their families, and friends. Like any suicide-prevention effort, Check A Vet works with mental health experts and the medical community. The aim was a program like Alcoholics Anonymous "without the 12 steps."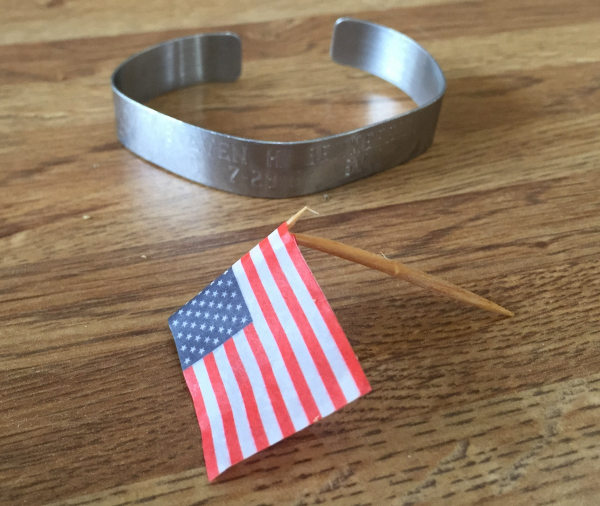 Veterans need a place to communicate openly about their experiences and emotions. The emergency services are only recently moving into peer counseling models; the Critical Incident Stress Debriefing plan being used more by some elements of emergency services (fire and ambulance) and less by others (police, hospital emergency departments). This could be more due to the ongoing and continuing mission of police and ER staff as opposed to the "awaiting calls for service" departments.
When it's military assets, they are in the extreme stress of the runup to battle, the actual engagements, and getting ready for the next operation until they are relieved. Then there's little enough time for showers, hot chow, mail from home and gearing up to go back in; traditionally there's no 'critical incident debriefing.'
Their service life is the critical incident.
Still, talking to those in like circumstances in an atmosphere where confidences will be held helps to decompress.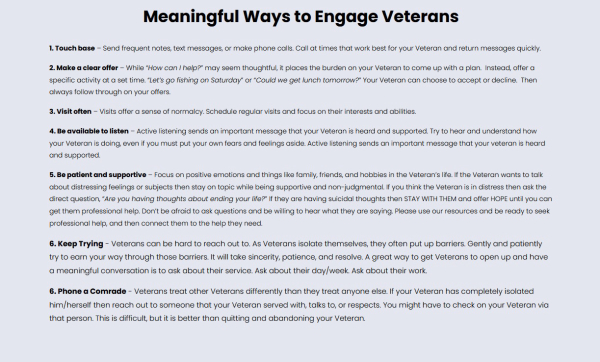 Check A Vet is served by former Acting Defense Secretary Christopher C. Miller as Vice President and CW4 (retired) Michael R. Carmichael as President and Founder. Carmichael had 22 years in Special Forces. According to the release, he "is now devoting his life to preventing veteran suicide through Check A Vet."
It's an awesome task, requiring someone who won't give up.
As to the mission, the release states "Chief Michael Carmichael exemplifies his generation of veterans who are not relying on the government to solve problems, but who are instead committing their lives to generating local solutions – "Veterans-helping-Veterans." Not a high-ranking former officer with bountiful resources and a network of supporters, Chief travels America generating awareness and creating a community of veterans, families and citizens committed to outcomes."
We wish CW4 Carmichael and his group great success. Whether the actual loss numbers are 17 veterans per day – or the estimated 44 vets per day – one is far too many.
It's appropriate to concern ourselves with veteran suicides as we approach Memorial Day. According to the usmemorialday.org website, "Memorial Day, originally called Decoration Day, is a day of remembrance for those who have died in service of the United States of America." I would argue that our people who die well after their service due to the mental stressors of that service have "died in service of the United States of America."
We need to stop the bleeding. Reach out to your fellow vets. "Check the oil." Make sure they're okay.
Go to Check A Vet for more information.
-- Rich Grassi