It has certainly not been a quiet year in terms of product introductions. While supplies of guns, ammunition and reloading components have been stretched to the breaking point, support gear continues in development and production. The items here are support gear.
None of this stuff does the job 'by itself.' It takes training followed by practice to reach your objectives. The gear this time includes a 'club,' a refresh of an existing way to carry and use spare ammo for revolvers and a new flashlight – with needed innovations.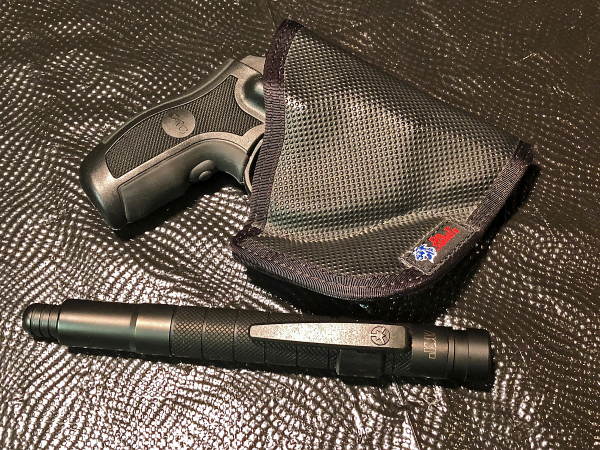 To start, we have a 'club' from Armament Systems & Procedures. Long known for expandable batons that deployed by snapping them open, ASP now makes expandable sticks that can be closed by a press of the tail cap. This means they're locked open and the use of the jab is back on the table.
The example I have is concealable, the ASP Steel A40 Agent baton – a disc lock expandable. It features a "Snap-Loc" clip to facilitate carry in pocket, on the belt or inside the waist – something that should appeal to detective-types. The club is secured in the extended position via a flick of the baton, though I found that a surreptitious opening behind by back was easily accomplished without the fanfare of snapping it open (while a decent warning, it can be seen as escalation in the era of 'de-escalation.')
A press on the tail cap while pressing "in" on the 4140 steel striking tip closes the baton for storage. As one might expect, it's easily used – when closed – as a "Kubotan" (yawara stick) for strikes, wrist drags, etc.
The grip has checkered bands (Crosstec knurling) between narrow grooves. Measuring at just under eight inches closed and just over 13 ounces in weight, the baton is right at 16" long deployed.
It's not 'turned hickory.' Like any device with moving parts, it requires maintenance, may need repair and definitely requires lubrication to the factory specification. As our people can't carry other concealment size impact weapons (e.g., saps), this is certainly a good fit. In function (though not in design) it reminds me of the Monadnock Auto Lock baton I used to carry.
I'll be passing this along to one of the DT guys to get a look at.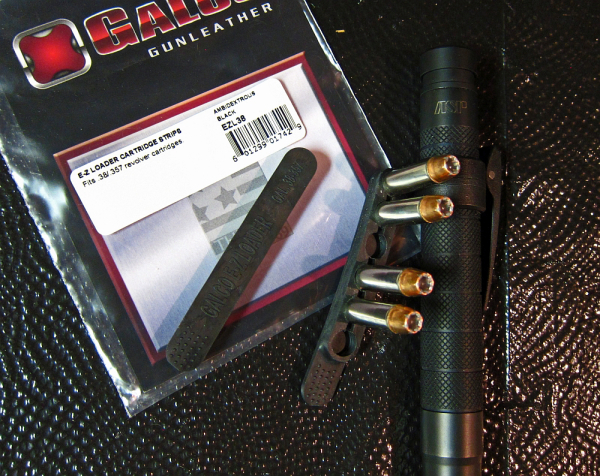 I was surprised to see Galco enter the "sorta rubber-type cartridge strip" scene. They quietly added Galco E-Z Loader Cartridge Strips 38/357 EZL38 to their line a short time ago. The website notes they're made of "flexible Santoprene."
Santoprene looks, feels and "acts" like rubber, but it amounts to rubber particles in a polypropylene matrix. It's rubber and it's plastic, lighter and more easily worked and manufactured into products than rubber alone.
Is it strange they entered this space? Tuff sells QuickStrips in a range of sizes, but they're stiffer than these – "injection molded from a black flexible urethane material" – a process I believe to be similar to these. Bianchi Speed Strips, a legacy device from years back, is likewise made from that flexible urethane material … Like those from Tuff and Bianchi, the Galco product is sold 2 strips to a package.
It's always good to have more options and it'll be interesting to see how the Galco product works out.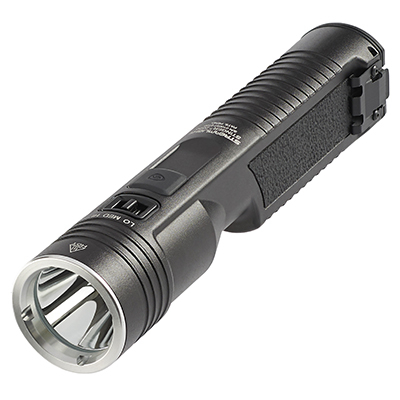 In the "weird looking flashlight" department, we have a new offering from Streamlight. An innovator for decades, Streamlight has really pushed the envelope this time. In a bit of regression, I'll likely be boring you with an oft-told tale. A group consisting of known law enforcement types were roped into a group discussion one year at SHOT Show by a company moving into the field of flashlights. I didn't realize they already had a product in mind when they asked what we thought should be in a police flashlight.
So when the group consensus was "strobing is useless" or "complicated switching arrangements won't be helpful in moments of crisis," there was some dismay. More, when one of us – Mike Boyle, I believe – noted that the flashlight physical design was dictated by the form factor of the battery, much like the auto pistol's form and format is married to the magazine, the dismay was deepened.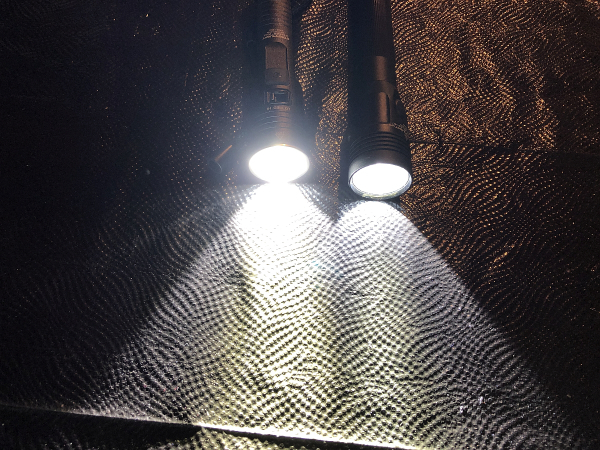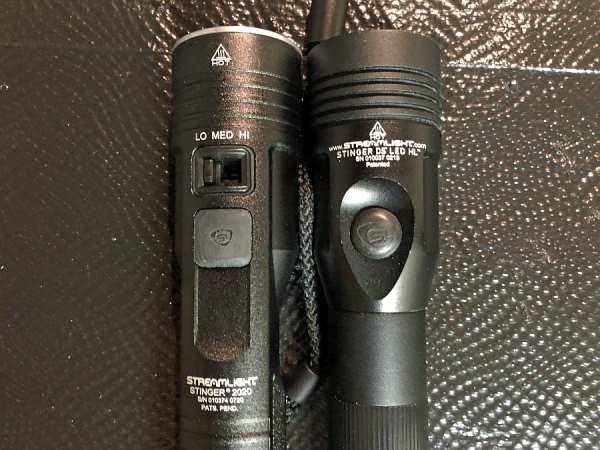 Finally, the SureFire Stiletto broke the mold in recent years. I didn't think for a minute that Streamlight was 'asleep at the switch' and they proved me right with the Streamlight Stinger 2020. While the line has been keeping up with the times since it's rollout in 1993 when it defined a product segment by being the first serious "compact rechargeable flashlight," they've now thrown the book away.
There's no comparing it to my previous Streamlight Stinger – the Stinger DS LED HL. It was an 800 lumens (max) light with dual switches: on the body behind the reflector and at the cap. It was programmable for function by a series of "taps" on the switch. While it gives flexibility, it also got used at a single setting – the users never getting the hang of the required sequence of "taps."
Now we have the oddly shaped, very practical in application, Stinger 2020. A couple of the issues concerning us have been positively addressed. One is the dedicated mode switch, easily found, well-marked – and after very little use, can be addressed without looking, by feel. We no longer have to cycle through modes to get to a desired setting. Easy.
This means I can set it ("and forget it") left – to low – for 100 lumens for our nightly dog walks. For navigation and generally "looking up close," it's more than enough. The medium setting, center, is more powerful than the high setting on the Stinger DS LED HL at 850 lumens. That's more than enough for our use and would work well for checking the open door at the warehouse.
The right setting on the toggle is high – 2,000 lumens, for a ca. 300 meter beam distance and a two hour run time … that's crazy power. Like with the standard, round Stinger, this is dual switch- both on the "barrel" which no longer is a barrel and on the tail cap.
The 'body switch' is the location of the battery charge indicator. On "low," with more power than we ever had with our big old police flashlights back in the day, there's an estimated 24 hour run time.
I won't be testing that.
It's flat-sided up to the "finger groove" depression, then round out to the reflector. The aluminum alloy body has an ergonomic shape with an anti-roll design. Turn it on, set it on a flat surface; it stays.
It's a nice effort and could be the flashlight buy of the year. We'll know after we've used it for a year. And we use it every day.
-- Rich Grassi